Mark Pendleton
Senior Pastor
Degree: Masters of Divinity (MDiv.), Academy of the New Church Theological School; BS in Physical Therapy, Temple University
Mark worked for three years as a licensed Physical Therapist before returning to school for his MDiv. In February of 2016 he became Senior Pastor of the Glenview New Church. Prior to that he was Associate Pastor for almost 14 years, Pastor of the New Church of Phoenix for 4 years, Associate Pastor of the Oak Arbor Church in Rochester, Michigan for 4 years, and Associate Pastor of the Caryndale New Church in Kitchener, Ontario for 3 years.
Mark was born and raised in the New Church. He became personally interested in, and then fell in love with, his faith beginning in his Junior year of high school. He has loved it ever since. It gives him an approach to Christianity that embraces everything he knows, and it provides him with a balanced, fully satisfying perspective on religion, on other faiths and cultures as important parts of a collective whole, on the human spirit, and on human psychology. It also provides detailed direction for his life that feels foolproof and deeply rewarding. These things help him navigate life in wise, loving, and growing ways. His favorite parts of his work are the opportunities he has to share messages from the Word of God with people of all ages, to share the spiritual wealth of the New Church with newcomers and lifetime members alike, to engage with people one-on-one about things that matter most in life, to see people's lives open up and change for the better, and to see people experience happiness as a result of these things.
As a sideline to his work, Mark has worked to develop a universal spiritual program of life change and spiritual transformation (i.e., repentance) centered on the Bible and the theology of the New Church. It's a program that helps people of any faith or culture make positive changes in their lives. The program is titled, "Begin a New Life: Four Universal Steps of Life Change and Spiritual Transformation," and it's available on an independent website: www.BeginaNewLife.info. In 2015, Begin a New Life became a registered non-profit organization. Next, it received a generous grant from Google for free worldwide advertising. The grant is in effect for the life of the organization. And in 2020-2021, a completely new, fully responsive website replaced the original one, with special attention paid to improved user experience. This project has been a crowning achievement in Mark's career, a great help to his own life, and an ongoing source of personal delight and happiness.
Mark loves his work as a priest and Pastor in the New Church. In everything described in this article, he believes that he has discovered what he was created to do.
Mark is pictured to the right with his wife Ellen.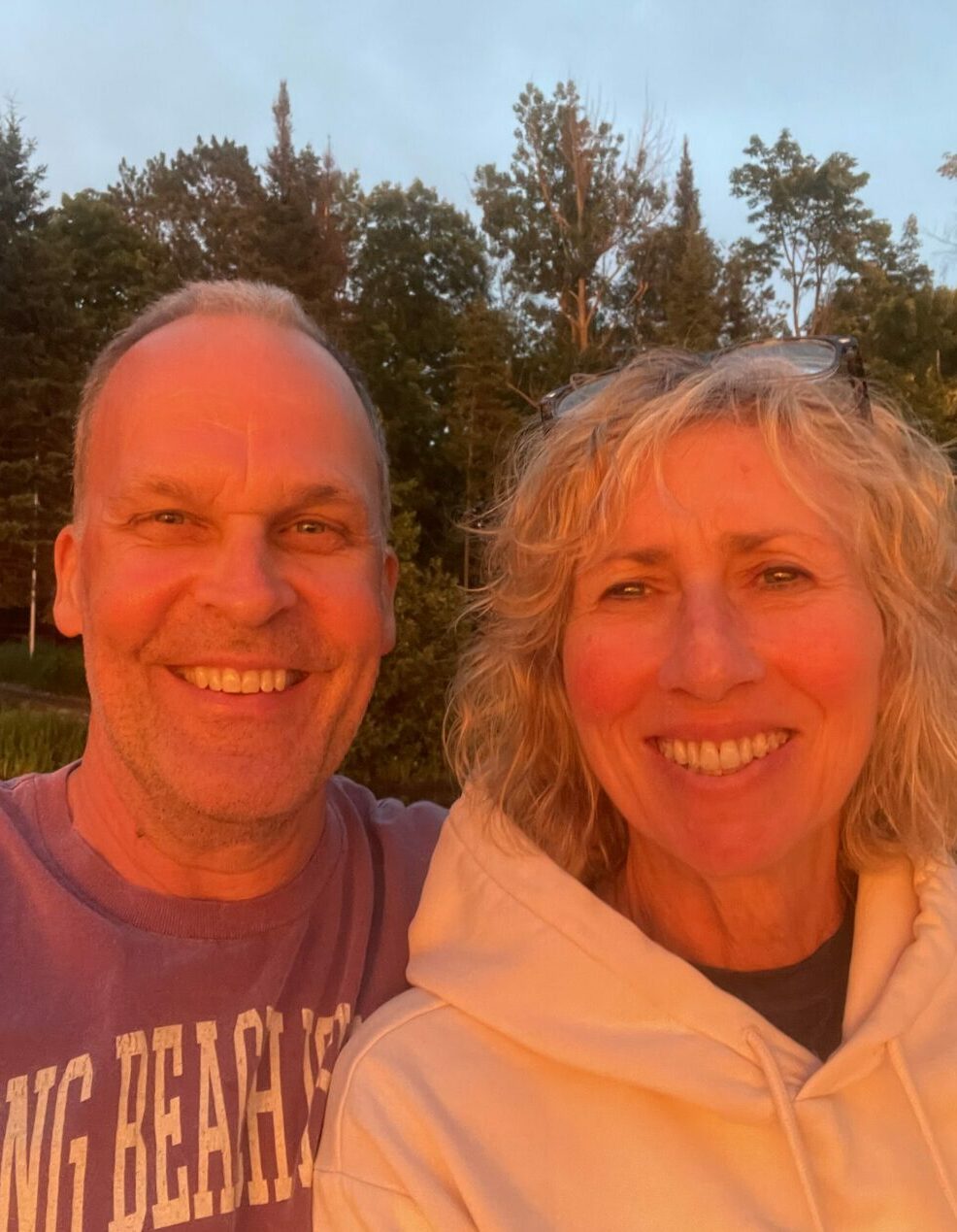 Elmo K. Acton
Assistant Pastor
---
Elmo Acton graduated with a Masters of Divinity from Bryn Athyn College of the New Church, in Pennsylvania, in 2017. Before coming to the Glenview New Church society, he ministered and taught for the Oak Arbor New Church and School in Rochester, Michigan. In addition to teaching at the Glenview New Church School and his regular pastoral work, he serves as youth pastor, head of Outreach, and head of the Reopening Committee (A committee dedicated to all Covid-19 related guidance and issues). Born and raised in Glenview, IL, but having lived and worked nearly three decades in or near Philadelphia, PA, his coming back to Glenview as a pastor for the church he grew up with is a true home coming. Elmo has worked as a technician in a hospital's OR, done contracting work, worked for an elevator interior company, and worked for a safety equipment company, among other things. Entering into the ministry later in life as provided Elmo with useful insights, varied skills, and a down to earth style in his leadership.
"The ministry was always calling me, but I didn't always know it. In my darkest and most worldly moments the Lord was always there for me. He always lifted me back up, told me He loved me, patiently let me acknowledge what was wrong, and encouraged me to do better. I want others to allow the Lord to do that for them, too. I love serving others and spreading the Lord's love. I feel blessed every day to be doing what I am doing." - Rev. Elmo K. Acton
Elmo is married to a wonderful woman named Abbie, and he has three children named Mckenna, Morel, and Ellouise. Abbie is a professional gardener with a bachelor's in environmental science and she also currently supports the church school as a teacher's aide.
Elmo is pictured to the right with his wife Abbie and their children Morel and Ellouise.